310, Jyoti Shikhar, 8, Janakpuri District Center, Janakpuri, New Delhi, Delhi 110058
Email: info@gaskon.in

info@gaskon.in
310, Jyoti Shikhar, 8, Janakpuri District Center, Janakpuri, New Delhi, Delhi 110058.
Membrane Nitrogen
Membrane generators have been used for a very long time. Membranes are highly recommended and suitable for delivering flow rates that are highly purified nitrogen. It goes upto 99.5% at very high pressure without any extra booster. It makes nitrogen extensively for many industries such as oil and gas and other petrochemical plants.
Flow Range
1 Nm3/hr to 5000 Nm3/hr
Nitrogen Purity
95% to 99.5% Purity modulation feature is available.
Dew Point
(-) 70°C
Pressure
Direct delivery pressure as high as 24 bar(g) For most customers, 7 bar(g) is the standard delivery
pressure.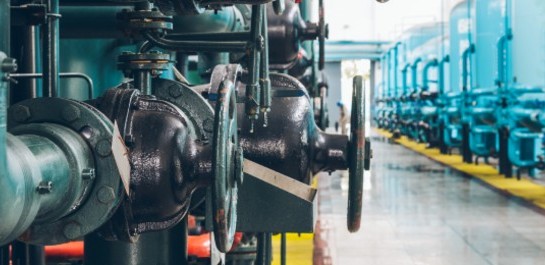 Work Process
Atmospheric air comprises of 78% nitrogen and the membrane separation process utilizes diffusion principle for separation of faster moving gases from slower ones, thereby resulting in a steady stream of Nitrogen delivered as the product gas.
Air Liquide's membrane technology are asymmetric hollow fibers comprised of a core which is optimized for mechanical strength and a sheath optimized for gas separation. A 12-inch module contains 0.5-1.0 million fibers, which laid end-to-end, would stretch for 750 miles. Membrane modules may contain over 1 million individual hollow fibers that are formed in cross flow and counter flow designs, allowing for flexibility in meeting all pressure drop and performance constraints. Bundles are designed with high performance fibers to allow operations at elevated temperatures and extreme pressures. This allows for higher membrane productivity, fewer membranes and lower system CAPEX.
Optimum Nitrogen production from membranes is a complex calculation that is dependent on a variety of factors including feed air temperature, pressure drop across the membrane and also the volumetric flow of feed air and desired purity at the outlet. Gaskon engineered solutions do this study for our customers and propose an efficient and optimized system for on-site Nitrogen production.
Thus 2-vessels keep cycling alternately in Nitrogen production and regeneration ensuring Nitrogen gas is continuously available to your process.
Americal Technology & Design
Air Liquide designs, engineers and manufactures hollow fiber membranes for Nitrogen production. Air Liquide's membrane technology delivers uncompromising performance within a compact design. By utilizing a proven polymer blend and advanced hollow fiber technology of Air Liquide, Gaskon engineered solutions are able to provide customers with multiple technical solutions for gas separation and purification.
MEDAL™ membranes have a long product life, and are easy to operate, start up and shut down. Gaskon engineered solutions based on MEDAL™ technologies and solutions for hydrogen, nitrogen and natural gas systems are extensively used in the aerospace, oil and gas and chemical industries.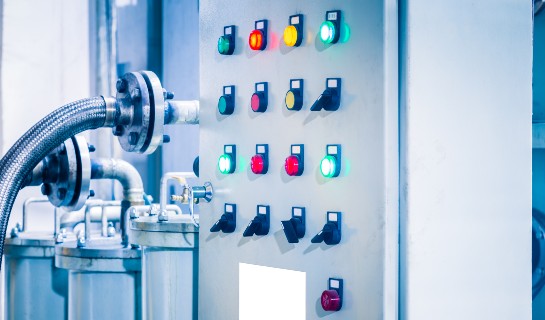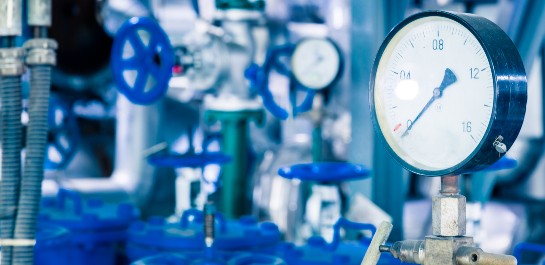 Gaskon is a leading supplier of mobile Nitrogen generation systems that are housed in standard sea-worthy containers. We have several such systems operating in oil-field applications in India and Middle East.
We also offer completely stand-alone systems that are diesel powered and do not require any external electricity. If the customer is able to provide electric power to our systems, then we can also provide containerized air compressors with adequate ducting and heat removal systems. Air intake filters are also typically fitted on these to avoid suction of large volumes of dust and other pollutants from ambient air.
FAQ'S
Membrane systems offer purity ranging from 95% to 99.5%. This is dependent on feed air temperature, pressure drop across the system and feed air volume.
Continuous supervision is not needed. Once started, it can be left unattended. For membranes to produce Nitrogen, air compressor and optional cooling system for feed air need to be operational and Nitrogen flow starts automatically from the membrane modules that have no moving or electrical parts.
Yes, Nitrogen Generators are tailor made as per customer's specifications of Nitrogen Purity and Nitrogen capacity.
Life of Membranes can be as high as around 20 years. It goes without saying that a well maintained gas generation system that is operated within specifications will run a very long time. Air quality is paramount and avoiding ingress of oil and dust into the membrane will ensure very long life of membrane.
Yes. The Gas generator is supplied fully assembled on steel frames which are kept on floor. You simply connect power and the Gas generator becomes ready for start-up. We provide services of Engineer to supervise its installation and commissioning at site.
The noise level is less than 75dbA at 1-meter distance. The total Gas Generator Package is "very silent".
The "Maintenance Schedule" is given in our "Operation Manual". The maintenance is limited to only replacement of filter elements and preventive maintenance in Air Compressor.
An optional On-line Oxygen Analyzer continuously monitors Nitrogen purity and shuts down the Gas generator automatically with alarm if purity drops below set limit. Customer can opt to operate the system at a higher purity, albeit at a lower flow rate.
Gas generator is designed to run continuously all 24-hours. But, if gas is not being consumed or consumption is low, pressure gradually builds up in Nitrogen Storage Tank. An automatic pressure switch stops the Gas generator. When pressure in the Nitrogen tank falls due to continuous gas consumption, the pressure switch automatically restarts the Gas generator.